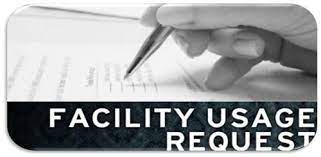 All facility use requests are completed online. Complete information is available on this page.
Contact Marie Pagano (mariepagano@hvrsd.org) at 609.737.4002 x2206 with your questions regarding use of facilities.
The first step toward completing an online facility use application is to create a user account. To view the facilities calendar and to create an account, please visit Use of Facilities Calendar and to Request an Account.
Once you hit Submit, you will receive a confirmation email "Your requested organization has been routed."
Once registration is approved, you will receive an email stating "Hopewell Valley Regional School District Community Use Request is Approved"; the next step is to fill out the request for a field or room at the school.
Click the 'Request Facility Use' tab and enter your request.
Please allow enough time for the approval process. All forms should be submitted at least 10 work days prior to the event.
Required Facility Use Documents
Review the following policies: